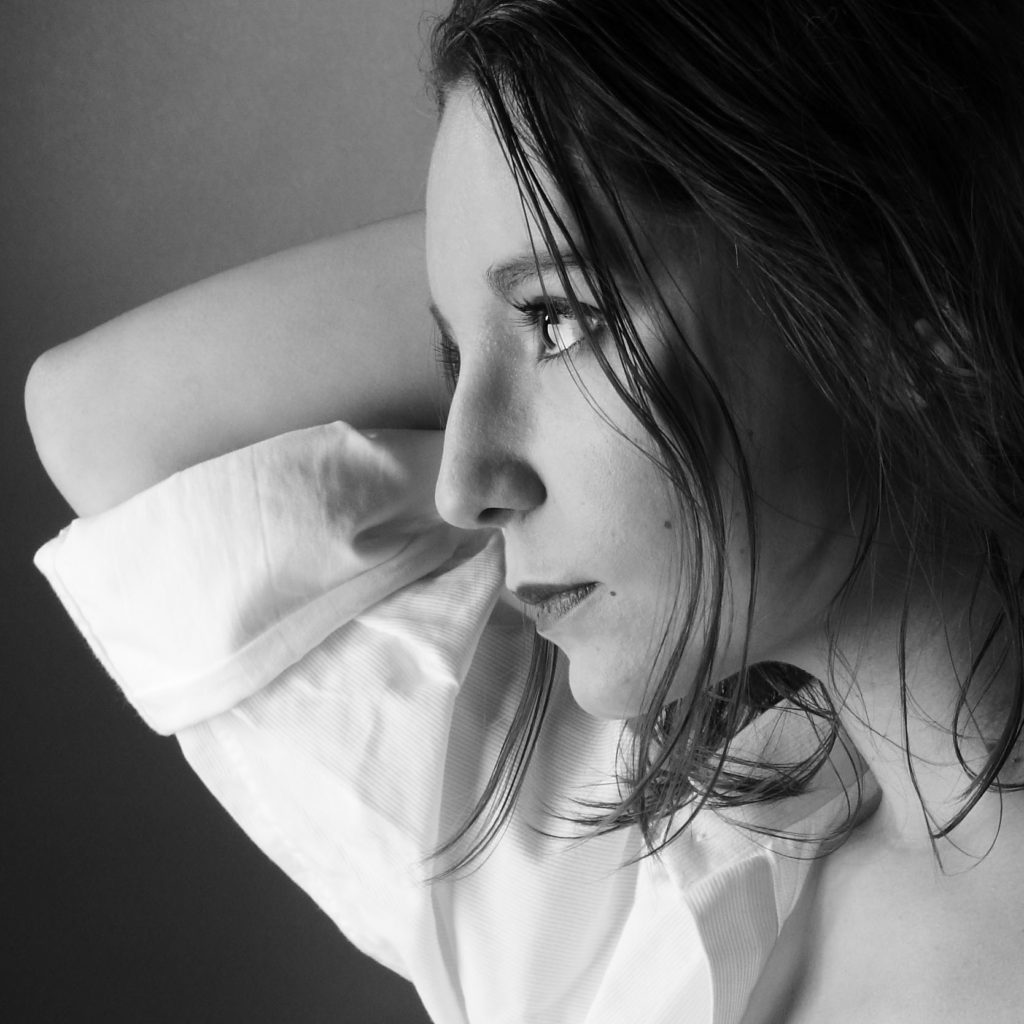 I was born in 1987 in Nantes (France), near the banks of the Loire River and not far from the Atlantic Ocean, to a French mother and to an Uruguayan father.  When I was 13, I began photography with my grand-father's old-style « Nikkormat » reflex film camera, capturing my everyday life in a very instinctive way : portraits in the heat of the action, beautiful lights, graphic compositions… I began discovering with excitement the infinite possibilities of the digital picture on Photoshop a few month laters, as a self-taught.
Once graduated from high-school, I first studied French and Comparative Literature at the University of Nantes and wrote my final thesis in Comparative Literature about the adaptations of an Edgar Poe's tale in movies and comic strips : "Les chutes de la maison Usher : étude du motif de la chute dans le conte d'Edgar Allan Poe et dans ses adaptations au cinéma (Jean Epstein, Jan Švankmajer, Alexandre Astruc) et en bande dessinée (Dino Battaglia, Richard Corben, Nicolas Guillaume)".
In 2008, I moved to Paris, where I began studying photography and cinematography at the University of Vincennes – Paris 8. During these years, I made several internships in photography studios, and especially with Youri Lenquette, a famous music photographer. That's also the period when I began to work as a professional photographer (for event and promotion).
In 2010, I moved to Brussels, where I studied at the INSAS Film School. I was specialized in Cinematography, and studied theorie and technic : history of the cinema and of the cinematography, film and digital cameras, film and digital picture, electricity, light, grip, post-production… I made many interships in several equipment rental compagnies (TSF Paris, Eye Lite Brussels…) and in post-production companies (Studio L'Equipe, Eté Indien…). I wrote my final thesis in Cinematography about "light cinematography" : "Pour une photographie de cinéma légère : Quand la technique s'efface pour plus de liberté de mise en scène", with exclusive interviews of famous directors of photography (Agnès Godard, Caroline Champetier, Claire Mathon, Yves Cape, Tom Harari), gaffers (Bruno Verstraete), camera assistants (Didier Frateur) and directors (Cédric Kahn). This theoric work was supervised by Yves Cape (SBC, AFC).
During and after my studies, I began on professional sets as a camera assistant for several movies (TV shows, features, shorts, documentaries, advertising…), before working on post-production and color grading. 
In 2017, I worked in the famous
Studio L'Equipe
as a Digital Imaging Technician (dailies, conformation, assistant colorist, mastering, quality control…).
This is also the period when I developed my work as a color grader. For now, I completed the color grading on several fiction feature and documentary movies, for TV or cinema, and, of course, on a lot of short movies.
Since October 2018, I'm also in charge of the post-production in the film production company Hélicotronc, 
 which produced since 2002 more than 50 shorts and 20 feature movies, including fictions, documentaries and TV shows such as
La Trêve
.
Now, I continue working as a photographer (especially for events), as a cinematographer (especially for documentary, small-crew fictions and stop-motion movies), and a lot as a color grader (for all kind of movies) and as a post-production supervisor or technician. I also has several personal photography and documentary projects. I consider that this variety of professional activities allow me to keep exercising my eye in various ways ; it also participates to my intellectual and personal growth and to the pleasure I find in my work.
This variety of professional activities allow me to keep exercising my eye in various ways. It also participates to my intellectual and personal growth and to the pleasure I find in my work.


About my internship with the famous photographer Youri Lenquette (2009):

"Among all the students who were in internship my studio (approximately three a year since a decade), Laura is unquestionably the best element which I was able to receive."
About my final thesis in Cinematography at INSAS Film School (2016):

"There is not a shooting where the question of lightness is not approached. That we make a movie with many technical support, with a very comfortable budget, without money, or even alone, it changes nothing !
Laura did a fantastic work, meeting directors of cinematography, gaffers and camera assistants. The cross-checking of all these words is
fascinating."


About my first internship
with a color grader (2011):

"From her first contacts with a color grading session, I noticed that Laura feels the color grading as some people feel the mixing, with a considerable instinctive part... To approach the physics and the math is not enough : there is at first the feeling !"